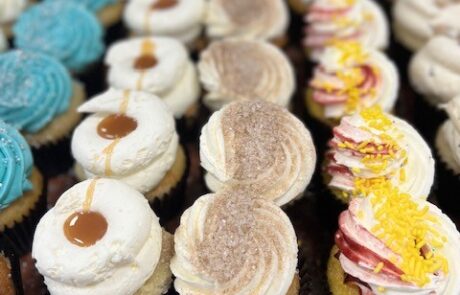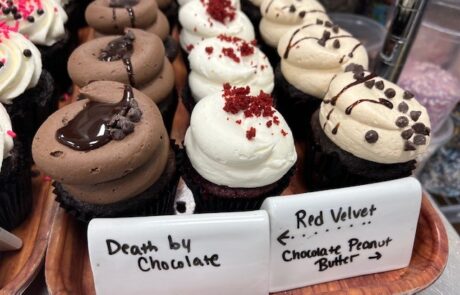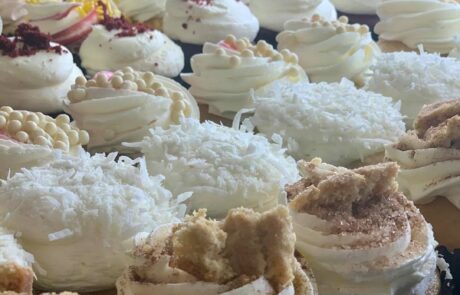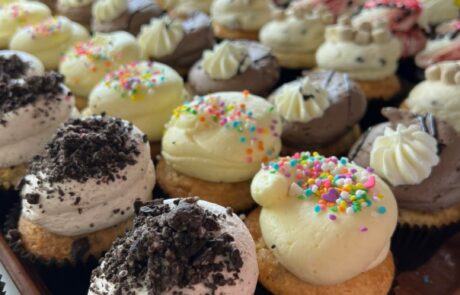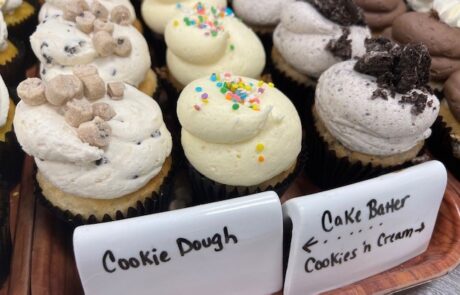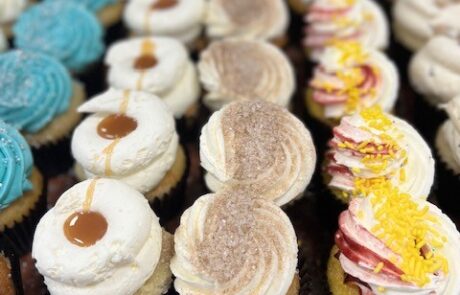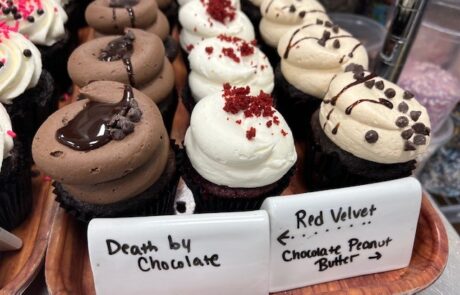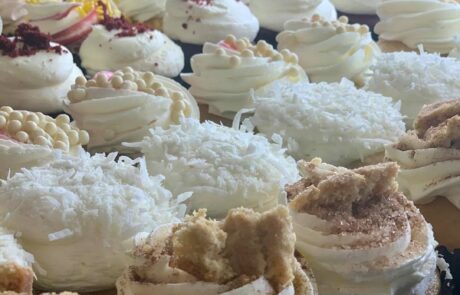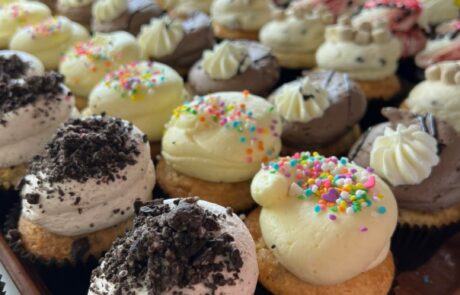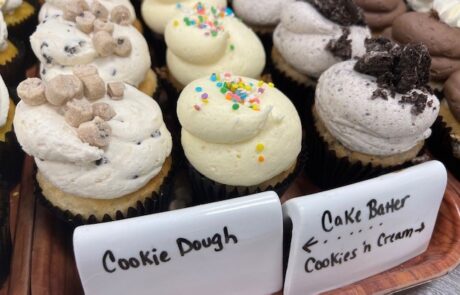 Please fill out our Contact us form for pricing info for custom cupcakes.
Custom cupcakes like these DO NEED more lead time
(3 day minimum), and dates do fill!
* Fondant accessories need a 1-2 week LEAD TIME on average.

They can be iced in any color, glittery,
or bedazzled any way you would like! Glitter is additional.
Cupcakes can also be shaped into a number, letter or other shape
on a board for a cupcake "Cake" on a board.
Pricing for these are based on how many cupcakes, and level of detail. Please email us for exact pricing, and send us photos of your ideas! When doing a pull apart cake, this starts at 12 cupcakes for $60. 2 Dozen on a tray starts at $95.
You can fit up to 36 cupcakes on ONE BOARD.
48 HOUR LEAD TIME FOR ANY PULL APART CUPCAKE CAKE .
YOU CANNOT pick DESSERT STYLE CUPCAKES FOR THESE-
you must select from custom cupcake menu.
(pick cake and filling flavors, we ice in color scheme)
Please contact us for pricing and further info!
*****************************************************************************
CUPCAKE CARE:
Cupcakes are fresh for ONE DAY. This is 24 HOURS. Please do not pick up your cupcakes the day PRIOR to your event, as these are meant to be enjoyed the DAY they are made!
(no preservatives!)
These can be FROZEN to extend their shelf life.
Keep fresh cupcakes at room temperature for the best texture.