We specialize in a variety of areas…see below
WeddingCakes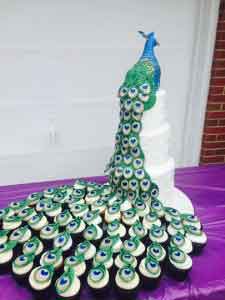 Custom Birthday Cakes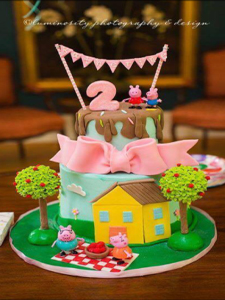 Baptism/Communion Cakes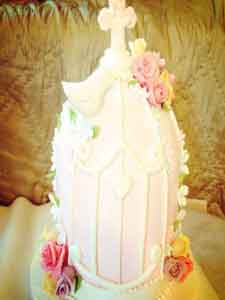 Baby ShowerCakes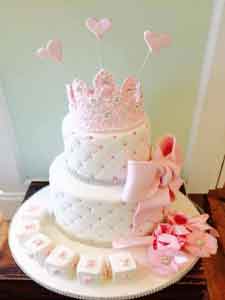 3-D and 2-DCakes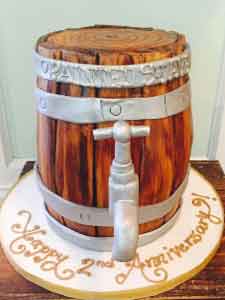 GRAB-N-GO Cakes available in store daily!
Limited quantities (assorted flavors daily)
6 inch serves 10 $29.95 | 8 inch serves 15 $39.95
If you would like a specific flavor we suggest you fill out the custom form at the bottom of his page.
What we have in our case daily is what's available for Grab-N-Go.
Cake Pricing
 LISTED PER SERVING
*Minimum order of 10 servings (CUSTOM Cake prices START at $35 ($3.50 per serving x 10 servings)*
** AVERAGE Cake pricing for 2 Tiered Cake (30 serving minimum) is $165.00**
One Tier Buttercream Frosted Cakes with moderate Decoration – from $3.50 per serving
Stacked or Tiered Buttercream Frosted Cakes – from $4.00 per serving
Ruffled Buttercream Cakes – from $4.50 per serving
Buttercream Frosted Cakes with Fondant accents – from $5.50 per serving
Basic Fondant Finished Cakes – from $6.50 per serving
Elaborate or Multi-Colored Fondant Finished Cakes / 2D + 3Dimensional – from $7.50 per serving
PLEASE NOTE:
1-2 WEEKS NOTICE is needed for most custom cakes.
As of March 2016, we will apply A RUSH fee to all cake orders that are not placed within a full weeks notice. Please Call, DO NOT email last minute orders to us, as we do not check emails daily.
Cake Flavors
Classic Yellow | Very Vanilla | Chocolate Fudge | Fudge Marble | Party Cake | Lemon Butter | Red Velvet | Strawberry Supreme
Seasonal Cake Flavors
Pumpkin Spice | Spice Cake | Carrot Cake
Cake Fillings
ALL cakes have a minimum two layers of cake and one filling– most have 3 layers of cake and two fillings.
Classic Vanilla Buttercream
Cookies 'n Cream
Chocolate Chip
Mint Chocolate Chip
Party Cake
Cookie Dough
Peanut Butter
Raspberry Buttercream
Raspberry Jam
Irish Cream
Salted Caramel
Chocolate Buttercream
Lemon Lust
Lemon Almond
Tiramisu
Cream Cheese
Cinnamon Cream Cheese
Fresh Fruit and Pastry Cream Fillings
50 cents additional per serving:
Strawberries 'n Cream: (with vanilla pastry cream)
Banana Pudding: ( with vanilla pastry cream)
Coconut Cream: (with vanilla pastry cream)
Pina Colada: (with fresh pineapple and pastry cream)
Lemon Blueberry: lemon buttercream and fresh blueberries
Hungry? Need help? Click the button.